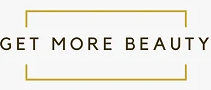 Getmorebeauty
aims to help women become   more beautiful at low cost. This is also the original   intention of our brand.

Our shop offers various styles of sandals. Here, you can find various styles such as cute, sexy and elegant. At the same time, you can also find various types of sandals, such as wedge heels, high heels, boots and wedding shoes. Our shoes can be matched with dresses, wedding dresses, skirts, etc. Our shoes can be used for parties, weddings, dances, etc.

Our shop will always give customers the best price. Come and buy the sandals you need. Let us become more beautiful together!